Inflatable Water Slide Rentals For Adults
Purple Plunge (18ft)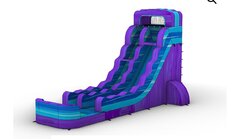 Midnight Mountain (15 ft)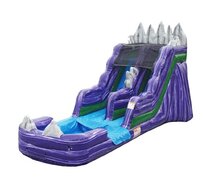 Green Splash (18ft)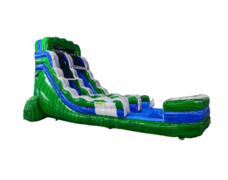 Ruby Rush Water Slide (21ft)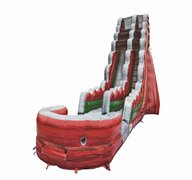 Island Drop (18ft) Double Lane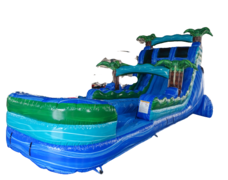 Puddle Jumper (12ft)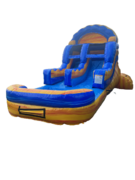 Big Kahuna Water Slide (17ft)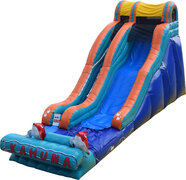 Reggae Splash 18 ft Double Water Slide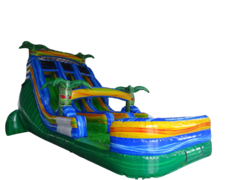 The Kraken (21 ft)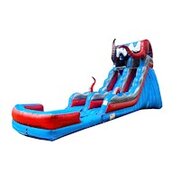 Island Vibes (20ft)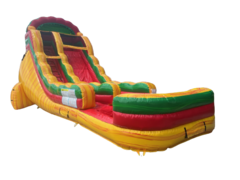 Arctic Falls Double Lane (16ft)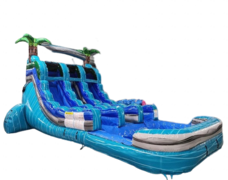 Tropical Double Water Slide (16ft)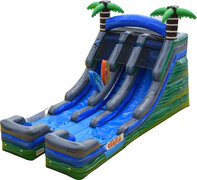 Blue Typhoon (Double 16ft)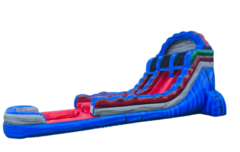 Fantasy Falls (18ft)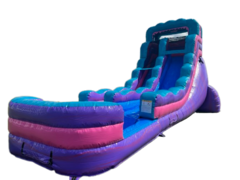 Fairytale Falls (16ft)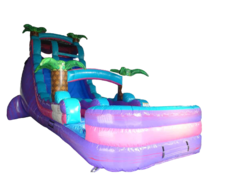 Bahama Blast Double Lane (16ft)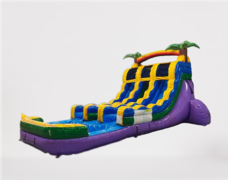 The Blue Wave Water Slide (16ft)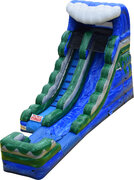 Level Up (21 Ft)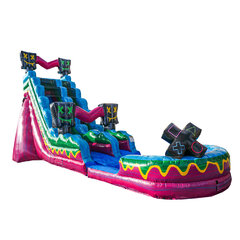 Caloosahatchee Cruiser (16ft)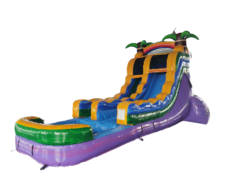 Endless Summer (21 ft)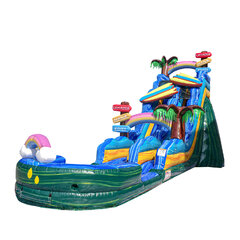 The Big Kahuna! Our 17ft Big Kahuna Water Slide is the most popular inflatable slide that revolutionized the water slide industry. This awesome design featuring large fish on the front and 35ft long is larger than any water slide in its category! The fun has just begun when you enter this bright and colorful water slide to climb up the wall of stairs on the left side to reach the slide platform and get ready for a thrill of a lifetime by sliding down the 17ft water slide into a splash landing 30ft away.

The Ruby, has captivated cultures around the world for centuries with its deep red color adorning crowns and swords of Kings and Queens. There is nothing different today, the Ruby Rush, will captivate your Kings and Queens for their special day. Standing at 19 feet tall, it commands your attention with its deep red sides and hints of silver and green. This single lane slide will be the center piece of any party, just like the Ruby has been in many Crowns.

As you climb to the top of the Ruby Rush, you will notice that at the bottom awaits a pool of water that will be refreshing on a hot summer day. The stairs are covered in non-slip material, and have hand holds to safely climb to the enclosed top of the slide. With its oversized landing pool and bumper it is perfect for kids six and up, plus let's be honest the adults will love it too. The Ruby Rush will be the perfect partner for your next party or any long weekend.