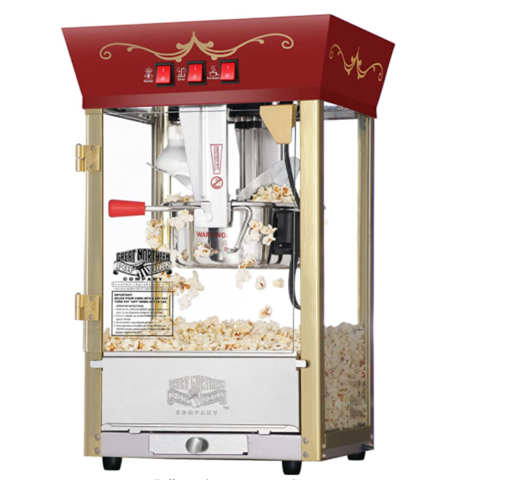 Popcorn Machine
Popcorn Machine Rental
Renting Popcorn Machines is perfect for almost every event and occasion. Simple to operate, takes minutes to prepare.
Popcorn machine rental comes with scoop and enough supplies for 50 servings of popcorn.*Additional servings may be purchased.
Available Supplies:
– Popcorn Bags
– Popcorn Portion Packs (Pre-Portioned Popcorn & Oil)

*Fundraiser Idea*
This is the perfect fundraiser idea! Rent our popcorn machine, pop the popcorn at your church or school fundraiser or vendor booth and sell them individually. If the rental and 50 servings costs you $70, you can sell each serving for $2 and make a profit o60 cents each. The more servings you sell, the higher your profit for each one.
Providing party rental services to Fort Myers, Lehigh Acres, Cape Coral, and surrounding areas.