Water Slide Rentals in Bonita Springs, Florida
Welcome to Gator Bounce Rentals, where our goal is to treat you like family. We have the biggest selection of water slide rentals available in Bonita Springs and surrounding areas. Just pick your date and time, select a water slide and add it to your cart, then check out! We do the rest! And don't forget, your second day is always half off!
Purple Plunge (18ft)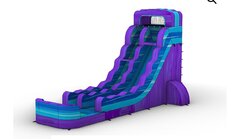 Midnight Mountain (15 ft)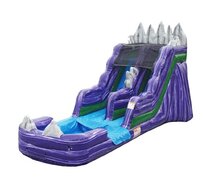 Green Splash (18ft)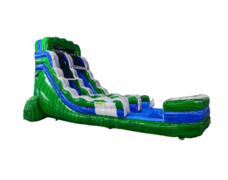 Ruby Rush Water Slide (21ft)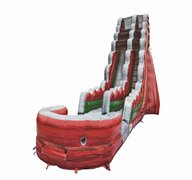 Island Drop (20ft) Double Lane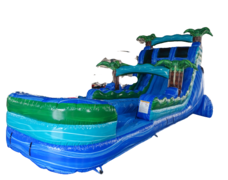 Puddle Jumper (12ft)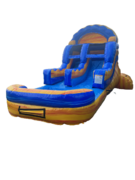 Big Kahuna Water Slide (17ft)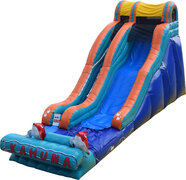 Reggae Splash 20 ft Double Water Slide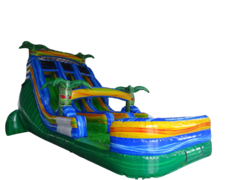 The Kraken (21 ft)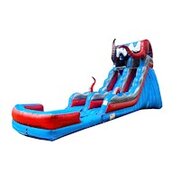 Island Vibes (20ft)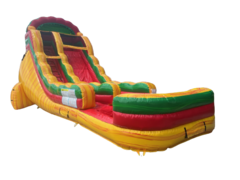 Arctic Falls Double Lane (17ft)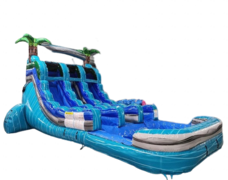 Tropical Double Water Slide (16ft)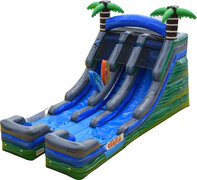 Blue Typhoon (Double 18ft)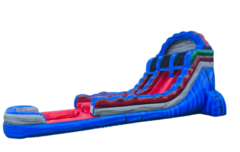 Fantasy Falls (18ft)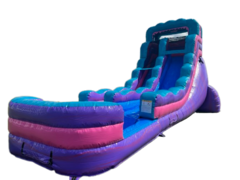 Fairytale Falls (17ft)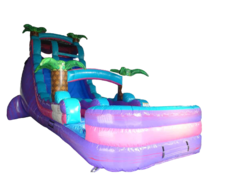 Bahama Blast Double Lane (17ft)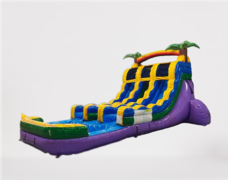 The Blue Wave Water Slide (16ft)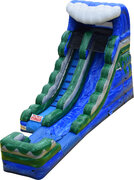 Level Up (21 Ft)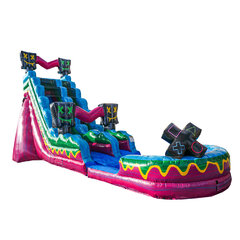 Caloosahatchee Cruiser (16ft)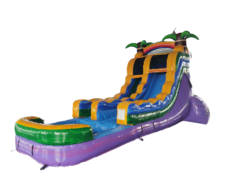 Endless Summer (21 ft)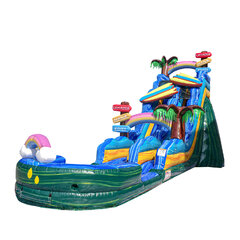 Crimson Bay (20 ft) Double Lane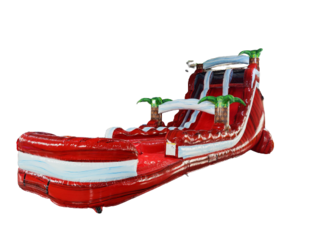 Why Choose us for Your Bonita Springs Water Slide Rental?
Gator Bounce Rentals LLC has been providing water slide rentals to Bonita Springs, Florida, and surrounding areas since 2020. We have grown leaps and bounds in our inventory since first starting out. We are family owned and operated, a Certified Veteran Owned Business, and safety certified. We follow all ATSM safety standard guidelines and put our customers and their children first.
Explore Our Bonita Springs Water Slide Collection
We have tons of water slides available for rent in
Bonita Springs, Florida
. We have the most adorable toddler-sized water slide that we call the
Puddle Jumper
. We also have slides that are over two stories tall called the
Kraken
and the
Ruby Rush
. These two are fan favorites for big kids and adults with a huge pool at the bottom. We get asked a lot if adults are allowed on the inflatables and the answer is YES! Smaller slides have a weight limit of 185 lbs and the taller ones have a limit of 200 lbs. My personal favorite water slide is the
Blue Typhoon
. It has two slides and steep ones at that.